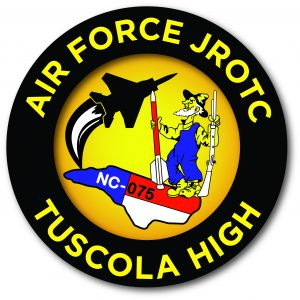 Air Force Junior Reserve Officer Training Corps (AFJROTC) is an elective course at Tuscola High School. The AFJROTC course program is open to all students. The AFJROTC course is a blend of science, social science, technical course work, training and ceremonies, and the elements of leadership.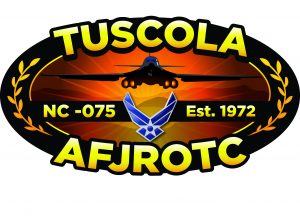 CADET GUIDE:
NEW – NC-075 Cadet Corps Guide AY 2018-2019
REFERENCES:
NC- 075:
Attachment 15-NC-075MeritPointSystem.
AUGUST2018 – NC-075 Cadet Guide PART 1A
Attachment 75-NC-075 BEST PRACTICES Recruiting and Retention
Attachment 66-NC-075 Operations Calendar 2018-2019 (Handout #2)
Attachment 12 – NC-075 Chain of Command
Attachment 13-NC-075 Cadet Corps Job Descriptions
Attachment 14-NC-075 Cord Addendum
Attachment 11-NC-075UnitManningDocumentUMD
AFJROTC:
AFJROTC UNIT INSPECTION CHECKLIST 2019
AFJROTC Supplement Chapter_1_-_Cadet_Operations
Chapter_7_-_Change_1_-_Uniform_and_Awards_-_17_Aug_2018
Special Teams – Player Code of Conduct Contract
WEBSITES:
Tuscola Air Force Jr ROTC NC-075 Google Site
SYLLABUS:
AFJROTC2-3_Syllabus_2019 Spring_Semester
AFJROTC2-3_Syllabus_2018 Fall_Semester
AFJROTC 1_Syllabus_2019 Sring_Semester (1)
AFJROTC 4_Syllabus_2019 Spring_Semester
AFJROTC 4_Syllabus_2018 Fall_Semester
AFJROTC 1_Syllabus_2018 Fall_Semester
RECRUITING: