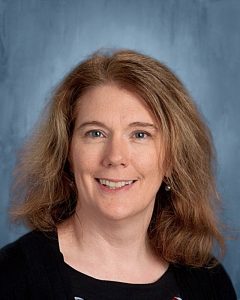 How long have you been at THS?
Since last January(2018).
Past careers?
Author, humor columnist, teacher, and marketing.
Children/Family/Pets?
2 kids, Nina and Torin, 1 Poodle, and 1 Chihuahua.
Where are you from(born/raised)?
Virginia.
Where did you go to college?
BA- Georgia Southern University, MA- WCU.
Hobbies?
Anything to avoid housework.
Fun fact about you?
Knows all dialog to Monty Python and The Holy Grail.