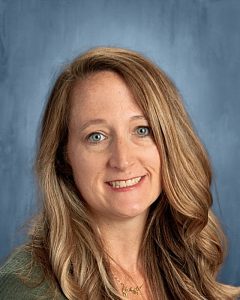 How long have you been teaching?
12 years in total.
How long have you been teaching at THS?
5th year at THS (7 years at Haywood Community College)
I have been a registered nurse for 19 years. Prior to teaching at THS, I've worked as an RN at Haywood Regional Medical center while there i worked in outpatient surgery. I also worked as a school nurse for Junaluska, Clyde, Riverbend, and Jonathan Valley Elementary
Two wonderful children, Josie(16) who is a junior at THS(2018). Jeb(12) who is in the 7th grade at WMS. We have two cats, and one dog.
Where are you from(born/raised)?
Born and raised in Haywood County.
went to Clyde Elementary, WMS and finally graduated from THS in 1995 ( Along with Baron Rogers, and Jennifer Worley)
Where did you go to college?
I got my ASN from HCC. Then attended WCU. I eventually earned my BSU from ETSU.
Cooking, canning, spending time with my family, camping, and exercising.
Mr. Pressley was my math teacher in 1994. I still remember where my locker and parking space was/are at THS. I'm proud to be a mountaineer.