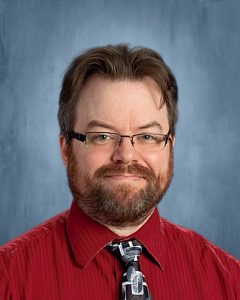 How long have you been teaching?
 15 years
How long have you been teaching at THS?
 1 year
Past Careers?
 Pine Forest High, Huntington Learning Center, Southwestern Community College, & LBJ Job Corps
Children/family/pets?
 Wife
Where are you from (born/raised)?
 Born in Berlin, Germany, moved to Poplarville, MS, moved to Darshofen Germany, then moved to Fayetteville NC (All before becoming a teenager)
Where did you go to college?
 WCU
Hobbies?
 Video Games since the Atari, and Commodore 64
Fun facts about you?
Sandals are my favorite footwear