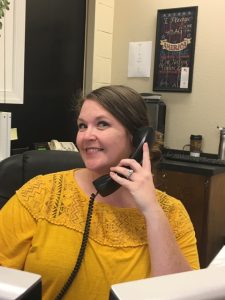 How long have you been teaching at THS?
Worked at THS since Feb of 2018.
Property management – 13 years.
Husband in the army.
Three kids (Lily-11, Piper-6, Jack-5).
Two dogs- Olsen and Sam.
Where are you from (Born/Raised)
Clyde, NC
Where did you go to college?
APP State- BA in Psychology.
None.
Love watching Panthers football.