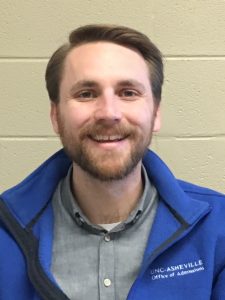 How long have you been teaching?
1 1/2 years total.
How long have you been at THS?
All time spent at THS
Admissions counselor at UNC Asheville
Where are you from?(born/raised)
Born in Atlanta and raised in Mooresville, NC.
Where did you go to college?
UNC Asheville and WCU.
Music, backpacking, and hiking.
My favorite movie is The Postman, I'm an official member of the Polar Bear Club, and I swam in the Arctic Ocean.