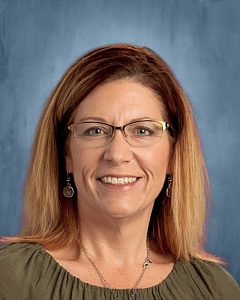 How long have you been teaching?
 25 years
How long have you been teaching at THS?
 1 year
Past Careers?
 Taught at Brevard middle, Waynesville middle, and Junaluska Elementary
Children/family/pets?
 Husband and two sons
Where are you from (born/raised)?
 Born in Asheville, lived in Chattanooga Tn for four years, then moved back to Asheville
Where did you go to college?
 UNC Greensboro, University of Kansas, Garner Webb University
Hobbies?
 Reading & watching mysteries, crafting, and baking
Fun facts about you?
favorite color is green, played volleyball in high school, been with husband since 15, fan of the Dallas cowboys