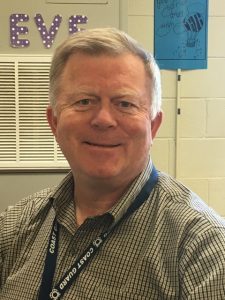 How long have you been teaching?
Since 1989 on and off at college level.
How long have you been teaching at Tuscola?
1 year
Officer in Coast Guard, Department of Defense
4 children, 5 grand children
Where are you from (born/raised)?
Born in Jacksonville, Florida and was raised nationwide (military brat)
Where did you go to college?
US Coast Guard Academy, Auburn University, Air War College, Webster University, and Liberty University
Scouting and Genealogy
Fun facts about you (favorites/quirkiness)?
Attended 13 different schools before graduating high school