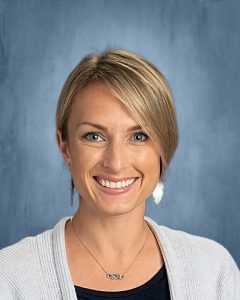 How long have you been teaching?
 5 years
How long have you been teaching at THS?
 1 year
Past Careers?
 Pre-school director, Community based rehabilitation specialist, stay at home mom for 8 years
Children/family/pets?
 4 children, husband
Where are you from (born/raised)?
Born in Niagara Falls, NY, Raised in Winston-Salem
Where did you go to college?
 UNC Wilmington
Hobbies?
 Coaching soccer, spending time with family, craft projects, being an aunt, Helping every single child understand their value and potential
Fun facts about you?
Very proud American, miss my army family, dry sense of humor so not everything can be taken seriously, Love being lazy when it's stormy, or sunny. Coziness is my jam