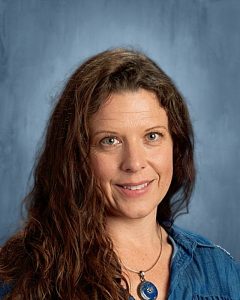 How long have you been teaching?
5 years
How long have you been teaching at THS?
2 months
Past Careers?
I worked at Eagle Woods Academy in Dekalb County and was a Horticulturist for 15 years in Landscape/Garden Center Management
Children/family/pets?
I have 3 dogs, Tater Lou, Doodle Bug, and Mooney
Where are you from (born/raised)?
 I was born and raised in Conyers, Georgia
Where did you go to college?
 I went to University of Georgia and Colorado State University
Hobbies?
I enjoy hiking, mountain biking, yoga, snow sports, traveling, gardening, and growing veggies.
Fun facts about you?
Yes, I'm weird, I know! I was also a newspaper reporter on the police beat for the Forest City Daily Courier in Forest City, NC