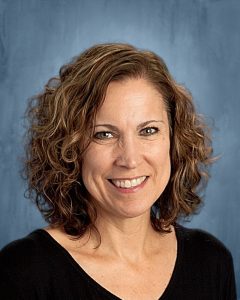 How long have you been teaching?
28 years in total.
How long have you been teaching at THS?
2 years at THS.
Past Careers?
Teacher in Randalh, and Jesseman county, and 23rd year as Founding Artistic Director of Voices in the Laurel Youth Choirs.
Children/family/pets?
1 son, 2 daughters, and a dog.
Where are you from (born/raised)?
Elkton, Kentucky
Where did you go to college?
Asberry College, UNC Greensboro, and University of Cincinnati.
Hobbies?
Reading, Concerts, and attending concerts.
Fun facts about you?
Conducted music in 12 different countries.