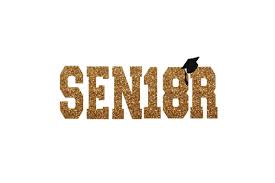 **Senior Decision Day Rally**
Families of Seniors are invited to attend Tuscola's school-wide Senior Decision Day Rally in the big gym next Thursday, May 31st at 9am. We will honor seniors going to college, enlisting in the armed services, and entering the workforce. Students and their guests are encouraged to wear t-shirts from the colleges they will be attending, or their places of employment or enlistment.
SENIORS: Ms. Dove must have your college acceptance letter in order for you to be recognized with your classmates who will be attending that college. Bring your acceptance letters to the counseling center THIS WEEK.