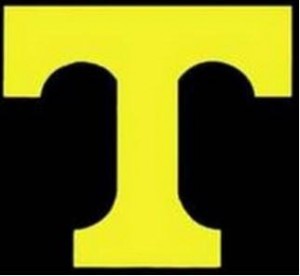 Congratulations to our Mountaineers who participated in the Special Olympics on Friday.
Way to go, Tuscola Softball for an amazing win, and good luck on Tuesday night!
A thank you to our ROTC students who spent a lot of their weekend sorting food from the Post Office Canned Food Drive. Being a Mountaineer happens not just on this campus, but out in the community! Thanks for representing!
This is Student Recognition Week!
Here are our events for the week:
Academic Awards Night is tomorrow at 6:30 in the auditorium, where we will recognize student members of honor societies, Rotary students, Graduation Junior Marshals, scholarship offers to seniors, and departmental awards to students in Honors and AP Classes. Make sure all your information is in to Ms. Dove in the Counseling Center. Again, that will happen tomorrow night at 6:30.
Seniors will participate in their class picture on Wednesday!—Make sure to wear your graduation attire! Purchase forms are available in the front office for students who want their own copy of the class photo.
It's also Senior Walk Week! Seniors will go to their former Elementary Schools to walk the halls and be cheered by their former teachers and the students there.

Senior Walk for Jonathan Valley will take place BEFORE the class photo, on Wednesday at NOON.
After the photo, at 1:30, students from Junaluska Elementary, Clyde Elementary, and Riverbend will go to those campuses.
Students who attended Central Elementary School are meeting on that campus at 4:30 on Wednesday for a special gathering.
And students who attended Hazelwood Elementary will visit that campus the next day, Thursday, at 1:00pm. Remember to bring your robes to school that day.

Finally, the FFA Banquet is on Thursday night at 6:30 at the Haywood County Extension Office. See Ms. Ross or Mr. Best if you have any questions.
We're going to have a fun and busy week!
Tonight: Marching Band students will need to attend the registration meeting tonight at 6:30. This year's show is going to feature some amazing music—come be a part of that.
Tomorrow: A reminder to students wanting to take English classes at HCC that tomorrow is the placement test. Check in with Mr. Johnson in the Counseling Center with any questions you may have.
Seniors, we need your baby pictures! Please bring a picture or yourself as a baby or toddler to Ms. Bates in room B2 for the graduation slideshow.
Scholarship News!
We have a new Scholarship!!
The Benenati Law Firm Future Leaders Scholarship for $2,000 is available to seniors with a 3.0 GPA who have an immediate family member that was injured in an accident. See Ms. Dove in the Counseling Center for more information.
Also, the Lions' Club of Maggie Valley is still accepting scholarship applications for seniors who live in Maggie Valley or J-Creek. Stop by the counseling center TODAY if you want to be considered for one of those scholarships.
Juniors, remember to check your appointment times with Lifetouch regarding your Senior Portraits. That schedule is posted outside room B-2.
Attendance recovery is still underway on Tuesdays and Thursdays for students with more than 6 absences. Sign up in the front office.