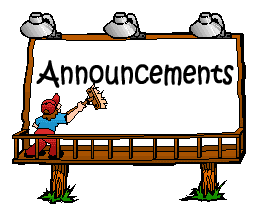 Congratulations!
Tuscola's Envirothon Team, The Avians, placed 9th out of 52 high school teams in the 28thAnnual North Carolina Envirothon competition. Congratulations to team members Alea Boyd, Jenna Brown, Megan Planchock, Carter Sanders-Huskinson, and Adam Wampler,
The following seniors now qualify to wear academic honors cords at graduation:
Valerie Ashe                         Boyd Allsbrook
Matthew Youse                    Madison Brooks
Ani Adams                             Liam Matthews
Anthony Bell                         Faith Robinson
Daniel Ross                          Michaela Stratton
Joshua Phillips                     James MacDonald
Makayala McClure               Ashley Williams
Melissa Jo Barnes               Kimberly Williams
Daniel Planchock                Mariah Huskey
William Stevenson               Nikolas Robinson
These students can choose to purchase an honors cord from Ms. Dove in the Counseling Center. Cost of cords is $6.50.
Congratulations to Autum Satterfield, who finished in 1st place at the Entrepreneur Competition at the Spring STEM-E Conference in Cherokee last Friday.
The THS Golf Team finished in 2nd place in the Regional Tournament yesterday. They have now qualified for the State Tournament next week. Special kudos to Danny Planchock who tied for 1st over all!
Finally, congratulations to our Rotary Students of the Month: Valerie Ashe, Madelyn Bates, Logan Childers, Blake Hudson, and Lucie Patten. Please come to the counseling office to get your invitation from Ms. Dove.
We want to say a special Thank You to the following students who volunteered their time at the Richie's Alliance for Autism charity golf tournament: Grayson Perkins, Elayna Sowder, and Sarah Swaim.
Upcoming Events:
Join our music, choral, and arts department for an "Evening with the Arts" on Thursday, beginning at 6pm in the lobby, followed by a percussion concert in the Auditorium at 7:30.
Students who want to take HCC –BUT WHO DO NOT QUALIFY based on test scores–MUST take the Placement Test on either May 7th or May 16th. RSVP to Jessica Hunnicut or see Mr. Johnson in the Counseling Center.
Air Force Junior ROTC 45th Annual Awards Ceremony will be held in the THS Auditorium on Thursday, May 10th at 5pm. Faculty, Staff and Students are invited to attend.
Academic Awards Night in May 15. Dove is still collecting college acceptance letters and scholarship offers. Other students who should plan to attend include members of the National Honors Society, Arts Honors Society, and CTE Honors Society. Teachers are notifying other students who will be receiving departmental awards that night.
Senior Class Picture will be in the gym at 1pm on May 16th, the day after Academic Awards Night. Afterward, most seniors will board buses to their former elementary schools for Senior Walk—there may be one elementary school walk that is postponed until the next day. Stay tuned for more information as we get closer to May 16th.
A reminder about check outs:
In order for a student to check out, a parent or guardian must send a note, fax, or email to the school.
Any absences for classes missed will only be excused with a doctor's note.
Students may not check out for lunch unless they have earned a lunch pass, as did our high-scoring students who took the Work Keys test.