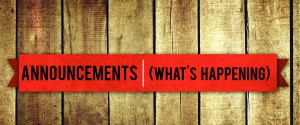 Tuscola Vs Pisgah at Home this Friday! Tickets will be start today and end Friday at 3:15!
Today's Spirit Day is 'Merica Day!
Tuesday: Beach Day/Tacky Tourist Day
Wednesday: Decades Day
Thursday: Mountaineer Day/Black and Gold
Friday: Spirit Shirt/Camo Day
If you have Mrs. Amy Garner for Nursing Fundamentals in the Spring, you need to stop by and see her in room A-6 by this Friday.  Please join us at Zaxby's on Tuesday, August 29th.  A portion of all proceeds will help send HOSA competitors to state and national events
Students need to turn in the completed forms to your homeroom teacher. Homeroom teachers please take up forms that were given out the first day of school and return to the counseling center and place in appropriate tubs!
Hilltop Cafe in the Media Center is now open for Breakfast! The Mountie Bistro will be open after Labor Day and will be located in the lobby concession stand.
Picture Day for 9th -11th grade is Wednesday September 6th.
Make up pictures for seniors is Wednesday September 6th. See Ms. Bates in B-2 for an appointment time. You do not have to purchase the pictures, seniors, but you HAVE to be photographed by Lifetouch to be in the yearbook.
Seniors: Baby ad order info is going out in homerooms today. You can buy a full page ad AND a personalized yearbook for $40/month payments. Great deal! Deposit is due to reserve space by September 1st, but pictures are not due until later.
Yearbook order information is going out in homeroom today. This is the lowest price yearbooks will be offered all year! $70.09 plus tax. This offer is good until 9/29.
Tuscola vs. Pisgah shirts are ON SALE NOW! You can purchase in the lobby during both lunches starting TODAY! You can also buy in rooms B2 or B13 or through a cheerleader. Because the game is so early this year, we are not taking orders and delivering shirts. The supply is limited, so BUY NOW! When we are out, we are OUT! Shirts are $15.
Rob Andrews, the Admissions Counselor from the North Carolina School of Science and Mathematics, will be on campus on Tuesday, August 29 at 6 p.m.  NCSSM is a two year STEM school located in Durham, North Carolina.  NCSSM has a Residential program and Online Program that students from across North Carolina attend free of charge.
NCSSM also hosts a variety of summer programs in STEM education that students can attend.  If you are interested, please join us on August 29th in the Media Center for more information about NCSSM's unique programs and the application process.
Any student in need of school supplies may come by the guidance office.
Any student who would like to take food home on Fridays should come by the counseling center to sign up or tell a teacher who can let the guidance office know.
Tuscola Faculty Members,
For the 3rd year in a row, JROTC will be doing a hot air balloon demonstration on the practice field this Wednesday, August 30th during 2nd, 3rd, and 4th periods.  CMSgt James Eagle from the Enka HS AFJROTC program will be here with a few of his cadets to show us the process of setting up, inflating, flying, and taking down the hot air balloon.
Teachers, you are welcome to bring your students and observe if it fits with your schedule.  Please ensure you accompany any students you send to the practice field.  Per Dr. Garrett, only administrators and AFJROTC instructors may ride in the balloon.
Holiday-No School Monday, September 4th.