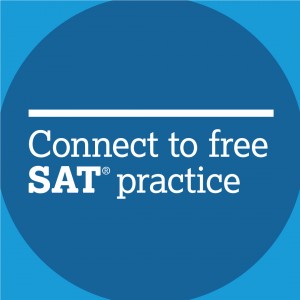 Get personalized practice, anytime, anywhere—for FREE with Official SAT ®
Practice on Khan Academy ®.
What students are saying:
"All I had before was a dictionary and books I could take
from the library. When my teachers introduced me to
Khan Academy, I was so happy that it was free. The
website was simple, straight to the point, and it really
helped me with problem solving." -Matthew, Houston TX
"What I like is that it gives you a schedule to keep track— every month it gave me a practice test on what I had been working on. I was kind of surprised the first time I increased [my score] 200 points [on a practice test]—so I realized the more work I could put in, the more I would get out of it." -Camila, Long Beach, CA
Practice tests and more
7 official full-length practice tests, plus study and test-taking tips
A tailored practice plan
We'll import your PSAT/NMSQT results and pinpoint your areas for practice
Interactive practice
Thousands of practice questions, video lessons, and hints
Instant feedback
Get constant feedback and progress so you know where you stand
Click below to get started!